Services in telecommunication, operation of data communication networks and video surveillance.
Polska Grupa Górnicza S.A., headquartered in Katowice is a telecommunication company listed in the register (by the UKE chairman) under number 11375 on 10 February 2016.
Zakład Informatyki i Telekomunikacji, on behalf of Polska Grupa Górnicza S.A., provides telecommunication services in fixed network at the retail and wholesale level.
We have permission issued in the Republic of Poland for the following activities:
Providing telecommunication network
Providing telecommunication services
Providing accompanying facilities
---
We own interconnection points with the main telecommunications operators in Poland:
Orange Polska,
Netia,
T- Mobile,
We have our own numbering for fixed-line telephones in the numbering area of Katowice (32), with the following prefixes:
SPQ=71(6,7)
SPQM=718(1-5)
SPQM=729(1-4)
SPQM=739(2-5,7,8)
SPQM=7572

TELECOMMUNICATION SERVICES:
fixed-line analogue telephony
digital telephony
IP telephony
system of immediate notification
support regarding maintenance and configuration of systems and branch exchanges
INTERNET SERVICES:
permanent access to the ADSL Internet network
permanent access to the VDSL Internet network
TELETRANSMISSION SERVICES:
lease of network transmission links
lease of optical-fibre network link
VIDEO SURVEILLANCE:
creation of video surveillance systems
administration and maintenance of video surveillance systems
OTHER SERVICES:
measurements of cable lines both copper and fibre-optic
charting cable runs/ ducts
creation of structural networks and fibre-optic lines
specialised works conducted on fibre-optic cables, underground mining plants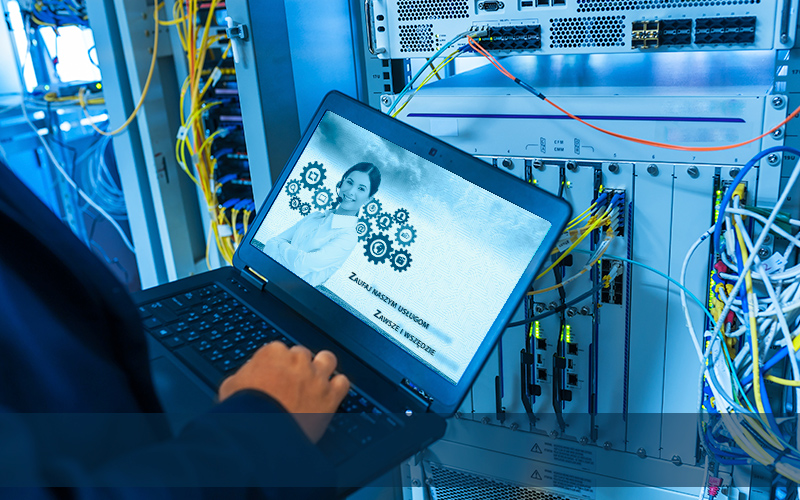 ---
Attention: individual services can be implemented and offered to clients depending on the capabilities and technical specifications of a given telecommunication company's branch.
Attention: detailed information and documents in the area of providing operating services are available on www.pgg.pl under the name "Corporate Zone" in section "Corporate Zone" in the tab "other business - telecommunication".