SOLVING PROBLEMS REPORTED BY IT SYSTEMS USERS
IT support service is provided by our best experts, working on the first, second as well as third support line. Our Service Desk operates 24/7. Choose one of ourpackages. Contact us and we will customise the scope of the service to your actual needs and budget. We provide services both remotely and at the customer's premises ( on-site).
Nowadays, outsourcing IT services is not only convenient but also essential. You don't have to employ your own IT experts and your company can take care of your core business, which translates into cost reduction. Thanks to outsourcing IT services to a professional company, which has experience in providing such services, you can be sure that your data is safe.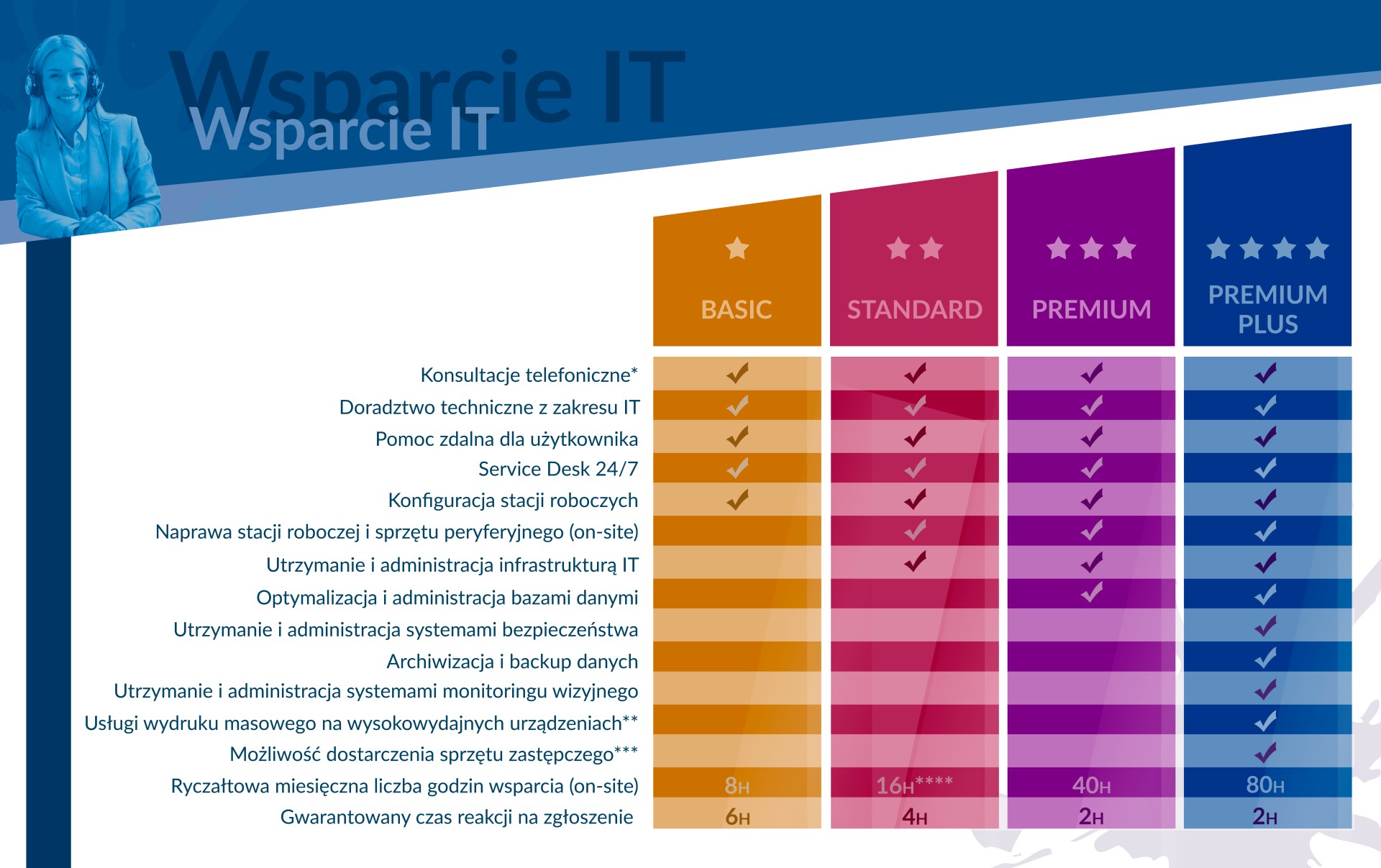 *the service is available from 7:00 to 14:00
**there is a possibility of extension of services by enveloping printed documents
***the scope of the service requires further arrangements
****the "Standard" service is also available in 160h version and includes the presence of the employee "on site" for the entire calendar month in the Client's company.

SUPPORT SERVICES FOR POLSKA GRUPA GÓRNICZA S.A.
Zakład Informatyki i Telekomunikacji provides IT support services for mines and plants belonging to PGG S.A. and handles (in "to site" mode) over 8000 IT system users.